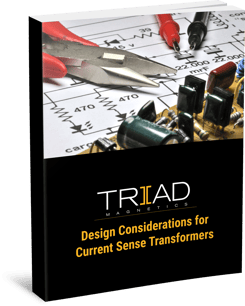 Current sense transformers find use in a wide range of instrument monitoring, control, protection, and metering applications. For this reason, they come in a variety of designs and configurations to accommodate different application requirements and restrictions.
Our eBook, Design Considerations for Current Sense Transformers, provides an in-depth look at the types of current sense transformers available, as well as the factors to consider when designing one for an application, including:
Turns Ratio
Excitation Current
Core Material
Temperature
To download your copy, please fill out the form!