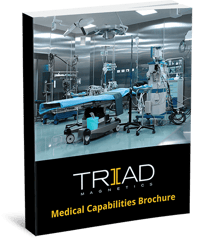 To keep up with the complex, ever-changing landscape of the medical industry, Triad Magnetics has a team of highly skilled engineers manufacturing high-quality products that meet the toughest regulations.
With our ISO certified facilities and modernized testing labs, we aim to not only meet your specifications but to also exceed medical standards.
In this brochure, you will learn all about our medical capabilities and additional information such as:
Toroidal Medical Transformer Series (VPM)
Medical Grade Isolation Transformer Devices (MD)
Custom Medical Solutions
Common Applications
And more!
To download your copy, please fill out the form!