Wall Plug-In AC & DC Power Supplies for Industrial and Commercial Applications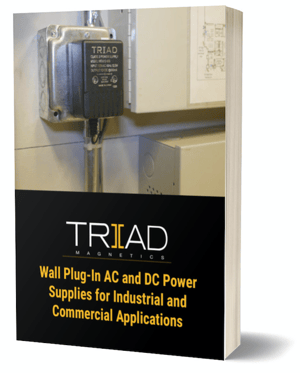 Triad's WAU AC and WDU DC Series Power Supplies are linear wall plug-in power supplies offering low to zero noise performance, along with greater reliability and longer life than switching power designs — designed specifically for commercial and industrial use.
Inside our catalog you will find helpful information on our WAU, WAU Level VI, and WDU Product Series (over 100 product numbers in total), including:
Electrical Specifications
Mechanical Parameters
Schematics and Product Drawings
And More!
To download your copy, please fill out the form on the right!