In December 2020, product safety standards based on IEC 62368-1 will be superseding IEC 60950 and 60065 across the world, including Underwriters Laboratories (UL) in the US. The goal of the new standard is to establish a more universal and clear approach to hazard-based product testing. It replaces two previous standards—60065 for audio/visual (AV) equipment and 60950-1 for information technology equipment (ITE)—to focus more on performance, allow for more design freedom, and encompass a broader range of electronic products.
This change affects designers and manufacturers of both AV and ITE equipment, so it is important for businesses in both industries to have a thorough understanding of the new guidelines before the official Date of Withdrawal (DoW) of December 20, 2020.
Reasons for the Change to 62368-1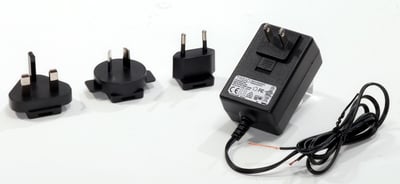 The advancement of AV and ITE technology has blurred the lines between technologies that were previously easy to discern. Home computer and mobile technology has blended with AV into multimedia technology, home entertainment, and even office equipment in such a way that distinguishing between the two industries has become extremely complicated, if not impossible. This overlap has made it more difficult to establish and maintain standards that are separate for each industry. 62368-1 provides a unified standard for increasingly overlapping ITE and AV equipment development, with a new hazard-based approach that is geared toward providing more comprehensive guidelines for manufacturers in both industries.
In addition to merging the previous safety standards, 62368-1 establishes guidelines based on hazard-based safety engineering (HBSE) principles. At its most basic, HBSE establishes safety standards that examine both the inherent safety of product designs and the functional safety of the equipment or system when in use. Using HBSE to establish product safety allows for a greater degree of flexibility in the design and testing process, making it more effective for evaluating modern technologies.
How Does the New Standard Impact the Old Standard?
UL and other safety agencies around the world will implement IEC 62368-1 beginning December 20, 2020. However, they have chosen to address previously certified products—i.e., products certified to 60065 and 60950-1 prior to December 20, 2020—in different ways.
For UL, all certifications of new products (i.e., products not previously certified by the UL) will be based on the new standard as of December 20, 2020. However, for previously certified products and components, UL will decide on a case-by-case basis whether a Review for Certification Requirement Changes is required. If necessary, they will conduct thorough reviews and consultations with industry segment experts to determine the urgency of implementing design modifications. The Review of Certification Requirement Changes will only address those parts or functions of a product that are specifically addressed by the new safety standard; however, the manufacturer can request a review of the entire product. Reviews for Certification Requirement Changes will be conducted in a manner consistent with the established UL procedures.
For many countries and regions, all certifications of new products (i.e., products not previously certified to IEC/EN) will be based on the new standard as of December 20, 2020. Additionally, any previously certified products will not be accepted after December 20, 2020, unless they are certified to the new standard.
What Does the New Standard Mean for You?
For both UL and countries implementing IEC 62368-1, the standard procedure is for a newly designed part to be evaluated in accordance with the current standards. After December 20, 2020, the organizations will no longer use standards 60950-1 or 60065. Instead, they will be evaluating products based on the new standard, 62368-1.
During the transition period, designs will be tested in accordance with 60950-1 or 60065 standards, whichever is applicable, if they are submitted prior to the December 20, 2020 DoW. You will still be able to obtain certification based on the previous guidelines before this date. Any products submitted after this date will be evaluated using the new 62368-1 guidelines.
Prior Certifications
It is important to note that you may or may not need recertification for previously certified products and components, depending on whether they were certified UL 60950/60065 or IEC 60950/60065.
After December 20, 2020, products and components that were previously UL certified under 60950-1 and 60065 standards will be able to maintain their certification. In accordance with UL operating procedures, your facility and components will be evaluated on a quarterly basis to ensure compliance with the standard under which it was initially evaluated. You can continue to manufacture that product with UL certification, provided your product and manufacturing procedures continue to adhere to the original guidelines.
UL follow-up evaluations are customarily provided for approximately 10 years, during which time the products can continue to be manufactured and distributed with UL certified labeling. After the certification period ends, UL will require that the product be reevaluated under the standards that are current at the time. This means that if you already have a UL certified product, you can continue to manufacture that product in accordance with the original standards under which it was approved, provided it continues to pass subsequent UL evaluations.
After December 20, 2020, products and components that were previously IEC certified under EN60950-1 and EN60065 standards will not maintain their certification. In accordance with EN operating procedures, your facility and components must be in compliance with the current standard, which, as of December 20, 2020, would be 62368-1. As a result, your facility and components must undergo revaluation and recertification according to the new guidelines by that date to be considered EN/IEC certified.
Resources
To ensure that your products and processes comply with EN/IEC 62368-1 and UL 62368-1, it is important to study the new standard as soon as possible. Whether you have new products in the making or are continuing to manufacture previously approved components, knowledge of current standards is critical to ensuring the continued marketability of your products. An overview of the main points of 62368-1 can be found in Clause 0 of the currently published standard. You can also purchase a copy of the full UL standard here.
Quality Magnetic Components Consistent With the Latest Standards
When selecting a manufacturer for your magnetic components, it is important to choose a company that stays abreast of the latest industry developments and regulations. At Triad Magnetics, we are committed to ensuring our customers receive quality components that are compliant with all of the latest standards. We maintain an extensive selection of in-stock components to meet the needs of a variety of products and consumer goods, and we are constantly innovating and developing new products to meet our customers' evolving needs.
To learn more about our comprehensive portfolio of in-stock components and custom design capabilities, contact our experts today!