Update: As of May 10, 2019, tariffs on Chinese goods have increased to 25%. Triad Magnetics, with our diverse mix of facilities across the United States, the Philippines, and China, continues to ensure that our products will be largely insulated from tariff-related cost increases.
As tariff tensions continue to escalate between the United States and China, many manufacturers are already feeling the financial effects of the 10% tariff increase. When the New Year arrives, those consequences will be even more evident –the tariff surcharge on most electronic components manufactured in China is scheduled to increase to 25%!
At Triad Magnetics, however, our unique footprint of facilities across the United States, China, and the Philippines ensures that our products will be largely insulated from tariff-related cost increases. We are ready to take on any new production to divert manufacturing from China and protect our customers from substantial cost surges during this time of rising rates. As the tariffs' implementation has just been delayed for 90 days, now is the ideal time to contact Triad to add us as an approved supplier to avoid these significant tariffs.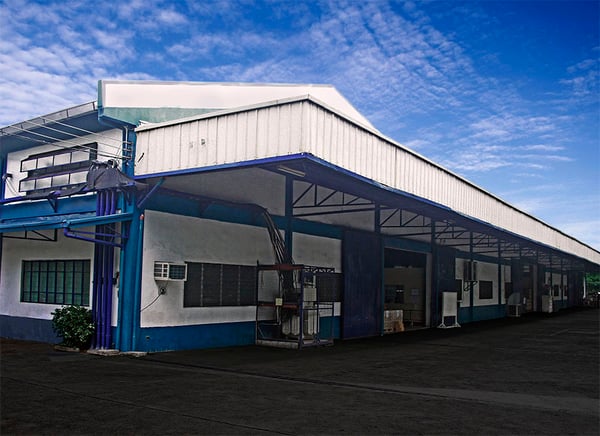 Our Philippines plant in Carmona, about an hour outside of Manila, already handles the bulk of manufacturing for many of our products and possesses the production capacity necessary to fulfill increased orders from our customers. This facility features a wide range of machining equipment, including automated coil winding equipment, ferrite-gapping CNC machines, lamination welding machines, automated soldering machines, and automated testing systems.
With more than 1,800 employees working across 80,000 square feet of space, we are confident that our Carmona plant can meet and exceed any required capacity until trade tensions between the United States and China ease. Items fabricated at this facility include:
Transformers
Inductors
Chokes
Custom magnetic components
Almost a decade ago, we recognized the value of a power electronics plant in the Philippines and opened our facility there in 2010. The nation offers favorable currency exchange rates, a business-friendly political climate, and a hard-working and reliable workforce.
Prepared for any Situation
At Triad Magnetics, we understand that supply chain disruption takes many forms and can occur at any time. As such, we implemented an ISO 22301-compliant Business Continuity Management System that protects our suppliers and customers in the event of global supply chain disruption, including natural disasters, unforeseen circumstances, and trade disruptions. We have spent years building out this process, and you can be confident that we will meet demand and provide orders on spec and on time no matter the situation.
In addition to our Philippines location, our U.S. Design Center in Perris, California, offers custom design services, rapid design, and a range of prototyping and testing services. All of our global facilities adhere to the strictest safety and regulatory standards, enabling us to consistently offer high quality products safely and efficiently. We provide products that meet the following standards:
ISO 22301:2012
UL
CSA
TUV
VDE
CE
IEC
Mil-T-27E
FCC Part 68
You Can Count on Triad
Triad Magnetics, a subsidiary of Axis Corporation, has a long history of innovative design, beginning with our work helping Fender® develop quality amplifiers back in the 1950s. We were a primary supplier of the television manufacturing sector in the 1960s, and our components supported the Apollo mission to the moon and the first microwave ovens in the 1970s. In the 1980s, we led the charge in developing modern industrial automation and controls, electronic ballasts for lighting systems, and high-tech medical devices. That experience has grown throughout the past few decades to support the mobile communications revolution, advancements in computer hardware, and support for the Internet of Things.
We've been at this a long time, and you can trust us to manage our supply chain and keep costs under control for customers—even in the face of a trade war between two of the world's largest economies. If you would like to know more about how Triad can help offset tariff-related price increases, contact us today.